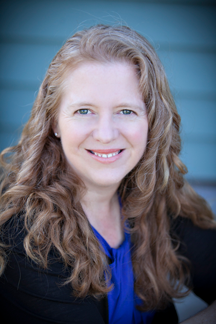 Meet Melissa Kalt, MD
Dr Kalt is a Soul Strategist, physician, intuitive, integrative wellness practitioner, coach, facilitator, speaker, and writer.  A woman of extraordinary vision, depth, and healing, Melissa brings forth into her life's work an inner state of stillness, aliveness, and alignment.  Melissa sees the greater truth in her clients and is passionate about catalyzing their unrealized potentials.
Through her one-on-one work, Melissa helps her clients create clarity around an intention; identify, name, and get to the root of the issue(s); and then works with her clients to release the physical, emotional, mental, and spiritual obstacles, thus realizing their full-potentials and intentions.  Unlike the paternalistic, "doctor knows best" philosophy still common in medicine, Melissa's approach as coach and mentor empowers her clients to be active, responsible, self-actualizing participants, providing clarity, guidance, and wisdom while fully trusting that each client holds the wisdom and ability to realize their highest potentials.
Melissa is a healer of healers, not limited to body healers, but rather all who want to impact and change the world for the highest good.   Melissa gracefully guides clients into a deep dive within, connecting them with their individual potentials and yearnings.  Through her unique, personal integration of both left and right brain and masculine and feminine principles, she teaches others to do the same, resulting in the ability to create with grace, spaciousness, and ease.  Her clients are often thrilled to be free from the physical symptoms or limiting beliefs previously holding them back allowing them to relax into a fully expressed life lived on purpose.
Melissa's life experience as a physician, teacher, entrepreneur, writer, and single mother of five, has resulted in maximal efficiency, efficacy, and prioritization.  She focuses on living a passion-filled life, has learned to remain in flow with plenty of time to simply "be", and teaches others how to do the same.
Melissa's healing journey started with her exploration of energetic healing techniques as a child. She graduated with her MD from the Medical College of Wisconsin in 1997, completed her 4-year residency in both Internal Medicine and Pediatrics at the University of Minnesota in 2001, and is board-certified in both specialties.  Melissa has cared for inpatients and outpatients since 2001, working predominantly in a clinic setting, and has been teaching faculty for the Medical College of Wisconsin since 2003.  In 2009, Melissa was named Assistant Clinical Professor of Internal Medicine and Pediatrics and continues to hold that position.  She was also named to the national Best Doctors list, a list created by physicians recognizing the top 5% of doctors in the nation, in 2009 and has been re-elected to that list each year since.  Additionally, she achieved board-certification in Clinical Lipidology in 2009.
Melissa took her exploration of healing and wellness deeper starting in 2012 after experiencing numerous injuries and physical symptoms.  Her process led to a deeper understanding of trauma and how it is stored in the body.  She subsequently became certified in Esogetic Colorpuncture, a modality that uses different colors and frequencies of light on acu-points to correct energetic information and restore health.  Melissa is also a Usui/Holy Fire II Reiki Master Teacher and uses other energetic healing practices.  Once she realized that physical and psychological symptoms were specific messages from the body, releasing them became much easier!
In addition to being an accomplished physician and healer, Melissa is a gifted writer.  She regularly publishes material on her own blog and has been featured in the Huffington Post and Thrive Global.  Her e-book Release the Symptoms, Free Yourself outlines her model of trauma or conflict as cause, energetic disturbance as effect, and physical or psychological disease as consequences.  More importantly, it describes her path of shifting from surviving to thriving and teaches the reader how to do the same.
In addition to one-on-one work, Melissa facilitates life change in small groups in a salon format.  She creates a container in which transformation is bound to occur.  Melissa guides in an experiential way based on her own broad experience.  Many have expressed gratitude for her shared practice.
Based in Milwaukee, Melissa loves to spend time with family, travel, create music, explore nature, and find joy in each moment.