Dr Melissa is a Soul Strategist, Master Healer, award-winning physician, mentor, coach, facilitator, speaker, writer, and mother of five.  A woman of extraordinary vision, depth, and healing, Melissa brings forth into her life's work an inner state of stillness, aliveness, and alignment.  Melissa sees the greater truth in her clients and is passionate about catalyzing their unrealized potentials.
Through her one-on-one work, Melissa helps her clients create clarity around an intention; identify, name, and get to the root of the issue(s); and then works with her clients to release the physical, emotional, mental, and spiritual obstacles, thus realizing their full-potentials and intentions.  Unlike the paternalistic, "doctor knows best" philosophy still common in medicine, Melissa's approach as coach and mentor empowers her clients to be active, responsible, self-actualizing participants, providing clarity, guidance, and wisdom while fully trusting that each client holds the wisdom and ability to realize their highest potentials.
Melissa is a healer of healers, not limited to body healers, but rather all who want to impact and change the world for the highest good.   Melissa gracefully guides clients into a deep dive within, connecting them with their individual potentials and yearnings.  Through her unique, personal integration of both left and right brain and masculine and feminine principles, she teaches others to do the same, resulting in the ability to create with grace, spaciousness, and ease.  Her clients are often thrilled to be free from the physical symptoms or limiting beliefs previously holding them back allowing them to relax into a fully expressed life lived on purpose.
Melissa's life experience as a physician, teacher, entrepreneur, writer, and single mother of five, has resulted in maximal efficiency, efficacy, and prioritization.  She focuses on living a passion-filled life, has learned to remain in flow with plenty of time to simply "be", and teaches others how to do the same.
Read More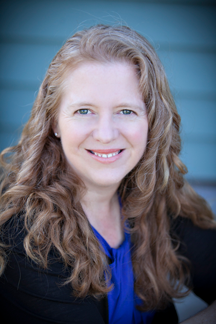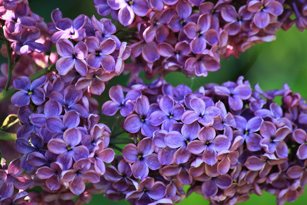 I think I was born on fire.  As a small child, I remember feeling that longing to fulfill my destiny.  My childhood fantasies included converting my dad's office building into a homeless shelter. Even while young, I was gifted with intuition and empathy. I became quite skilled at manifesting. I thought everyone experienced the world similarly.
As I got older, I realized that everyone wasn't having the same experience.  There were times when my gifts seemed a burden.  Some people wanted to exploit my ability to "read" a situation.  Other times, I wasn't comfortable with what to do with information that I "received."
Once I started medical school, being able to "feel" the physical and psychological symptoms of those around me as if they were my own became too much.  I largely shut my intuition off and shifted into the left-brain world of those around me.
The first several years of my medical practice I'd think, "if only I could feel what this patient is feeling, I would know what to do." For example, was the complaint of an occasional heart palpitation just one of those things that happens sometimes or was it indicative of a serious problem?  For years, it did not occur to me to turn my empathic sensing and intuition back on.  At some point, though, I started to receive more intuitive help.  On several occasions, I would be seeing a patient, know that something was seriously wrong, and have no idea what it was.  Suddenly, a diagnosis, condition or syndrome name would pop into my head, not out of recall (I'd truly never heard of it), but just out of the blue.  I'd Google it in the room, sometimes having to guess at spelling, and that's what the patient had.  I was in awe.  The more grateful and amazed I was, the more often it happened.
Read More